Rarified Heir is a podcast that interviews children of celebrities by the child of a celebrity.
Joshua Mills, son of Actress and Comedian Edie Adams (www.edieadams.com) and Celebrity and Sports Photographer Martin Mills (www.martinmillsphotography.com) grew up in Hollywood during the 1970s. His family home had five people with four different last names living under one roof. He grew up with step fathers, step sisters, half-sisters and relations once removed.
Mills grew up in the house his mother shared with her first husband, iconic Television comedian Ernie Kovacs (www.erniekovacs.com, whose estate he runs). Mills went to school with many children of celebrities including actors, musicians, entertainment industry executives, television writers, directors and producers. He grew up with the children of: Brian Wilson, Frank Zappa, Lou Rawls, John Kay, Garry Marshall, Peter Bogdanovich & Polly Platt, Charlie Brill & Mitzi McCall, Georg Stanford Brown & Tyne Daly, Jack Klugman, Jon Peters and more.
Finding himself in surreal situations because of his lineage (i.e. spending Halloween at Groucho Marx house with Groucho while dressed as The Marx Brothers, being on a float at the Hollywood Christmas Parade, Christmas at Jack Lemmon's house, learning backgammon on the set of "The Love Boat", being on Buddy Rich's tour bus, lounging with Tanya Roberts in his living room, having lunch with character actor Normal Alden at Nate 'n Al's Delicatessen, hearing Robert Morse wrestle with his issues during Summer Stock, walking onto the turf of the Superdome, watching TV with Clint Eastwood during a party for Supertramp, etc.) Mills grew up thinking nothing of spending the day at Alex Trebek's house playing with Alex's daughter Nikki or sleeping over at the home of Josh & Tony Davis whose father was producer Jerry Davis (That Girl, The Odd Couple).
For more exclusive photos, follow us on Facebook and Instagram
It was only after he was well into his forties that Josh started to examine just how abnormal his childhood actually was. It was then, while writing a memoir (Toy Children) with a childhood friend, Seth Kupchick did he really explore how truly bizarre his life was and how incredulous people were when they heard his stories or saw his pictures. To put an even finer point on it, growing up in the permissive 1970s & 1980s in Hollywood, Josh had an insider's look at the highs and lows of celebrity in a changing entertainment world.
It was during the self-examination of writing the book that Mills came up with the idea for the podcast Rarified Heir. The goal was to interview children of celebrities (sports figures, politicians, musicians etc.) about their own childhood experiences and how they jived or differed from his own. How much was similar, how much was different, how much was totally unreal? Was it possible that others who grew up with famous parents in rock-n-roll for instance might have stories that were relatable but totally different from his own? What was it like to meet Paul McCartney? What was it like having two equally famous parents? What was the most bizarre moment you found yourself in? Was there a dangerous situation you were in because of your celebrity connection? Did people treat you different as the son or daughter of (fill in the blank)? What were the advantage of being a celebrity kid? Was there a true down time when their parents career was on the wane? How do you deal with your parents fading or escalating popularity over a career?
Josh Mills brings together a wide variety of adult children of celebrities for a fun, funny, bizarre, jaw-dropping, strange and wonderful look behind celebrity by the people that know them best: their very own children.
It's a podcast about celebrity, by the children of celebrity and guests are the Rarified Heirs of famous people. You get the back story from an insider's point of view filtered through the veil of someone who not only understands their experience but has lived it as well.
---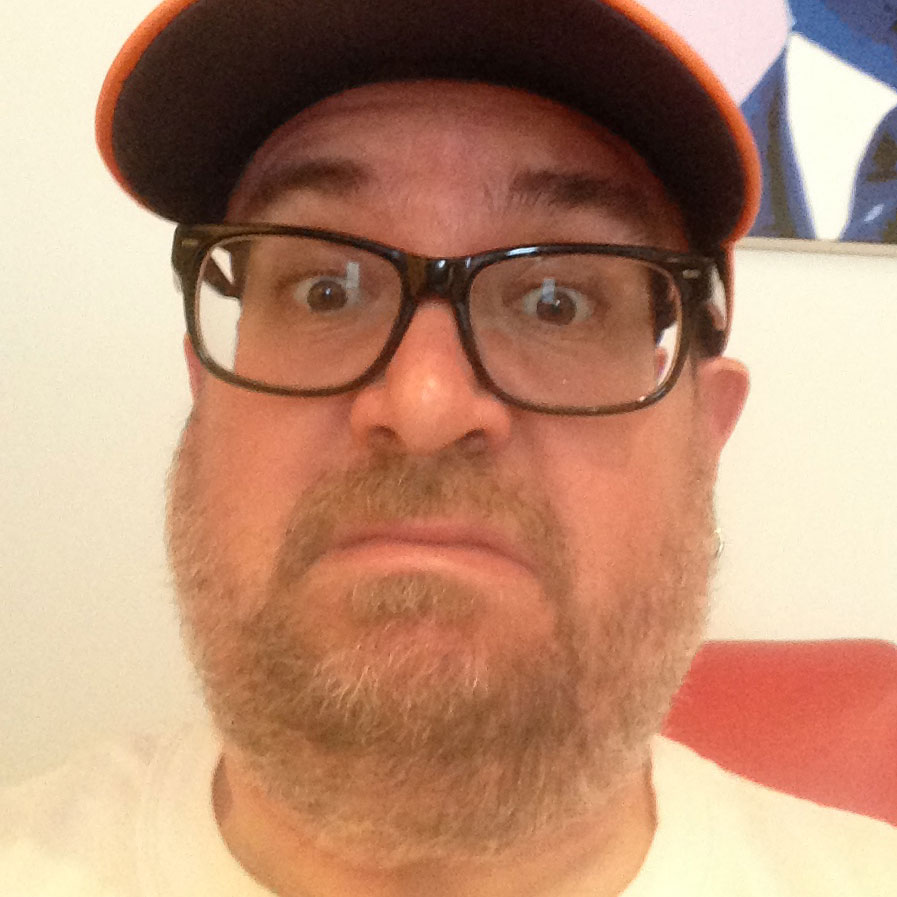 Josh Mills
Host
Joshua Mills is the only son of entertainer Edie Adams (www.edieadams.com) and celebrity photographer Martin Mills (www.martinmillsphotoraphy.com). He's currently a music publicist and manager of the band Dengue Fever in Los Angeles. He also heads up the archives of both Ediad Productions, housing the audio and visual works of his late mother Edie Adams and her first husband, Comedian Ernie Kovacs (www.erniekovacs.com) as well as his father's celebrity and sports photo archive. He has written a memoir with this friend Seth Kupchick called Toy Children and is currently putting together an as-yet-untitled coffee table book on Ernie Kovacs for Fantagraphics Books which should be published in 2021.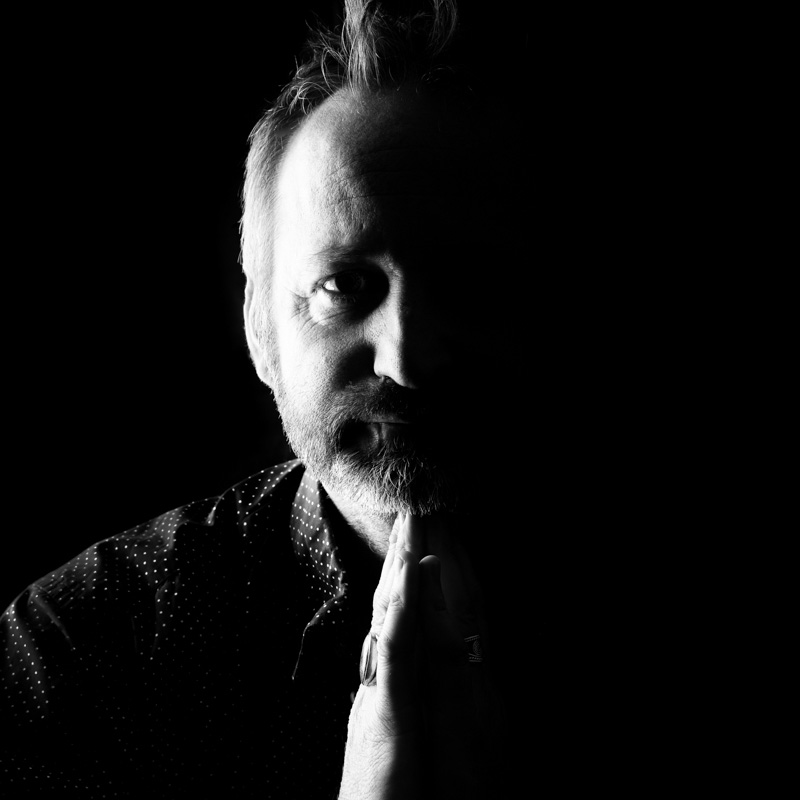 Jamie Harley
Producer & Engineer
Jamie is a UK based producer and engineer. Has spent many years touring the world as a live engineer with artists as diverse as Aphex Twin, Autechre, Hot Chip, Neneh Cherry and Kelis to name but a few. Album credits range from The Jesus and Mary Chain to Mogwai. Jamie currently works in his studio in North London on mixing and mastering albums and editing podcasts. Obsessed with collecting records, vintage aircraft and his cats.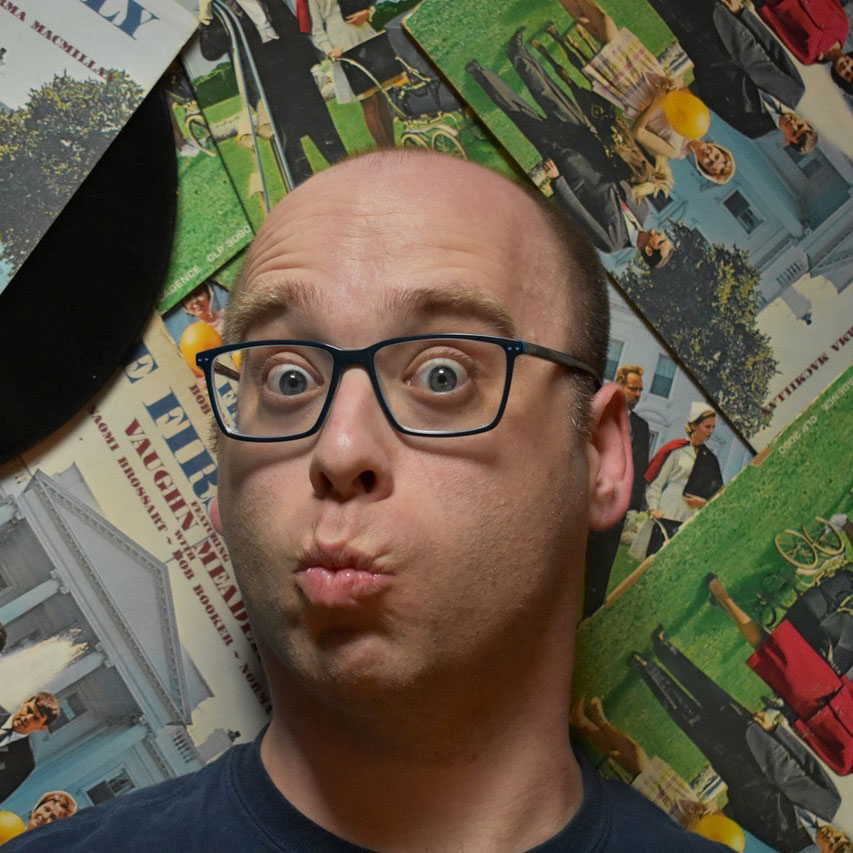 Jason Klamm
Co-Host Episodes 1-30, Associate Producer
Jason is a writer, director and actor. He has hosted the successful and history-making Comedy on Vinyl Podcast (comedyonvinyl.com) since 2011, and runs the StolenDress Podcast Network (StolenDress.com). He directed one of the world's first viral videos, as well as three feature films. He has written two books, and co-stars in the monthly sell-out hit Los Angeles stage show "A Drinking Game." His short films have been distributed by NBC/Universal, Comedy Central and Frontier Airlines. He has also written films and TV pilots for Jamie Kennedy Entertainment.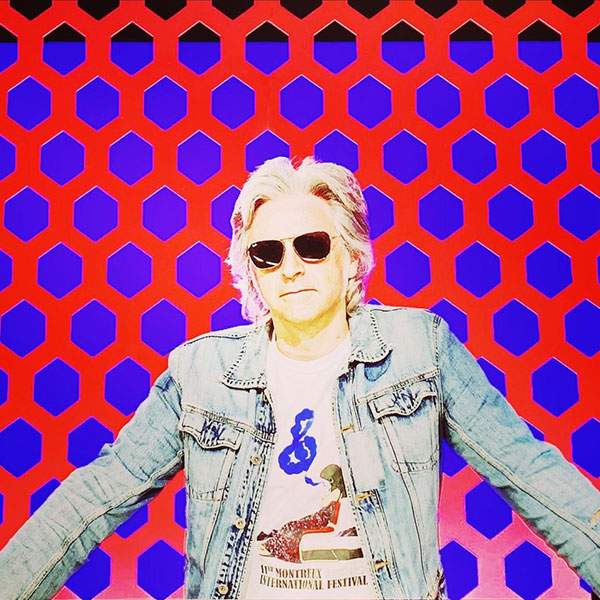 Erik Paparozzi
Producer & Engineer | Episodes 1-21
Erik is an LA based songwriter, producer and multi instrumentalist. His wide ranging career includes Musical Director for the singer Cat Power since 2008; producer and musical director for comedian Neil Hamburger; writer and producer on Ru Paul's Drag Race; solo accompanist for Lana Del Rey; and featured performer in the Netflix film Echo In The Canyon (performing with Brian Wilson, Norah Jones, & Jacob Dylan). He has a studio in LA where he works on soundtracks, original music for his band The Paparazzi, and the Rarified Heir podcast with Josh Mills.